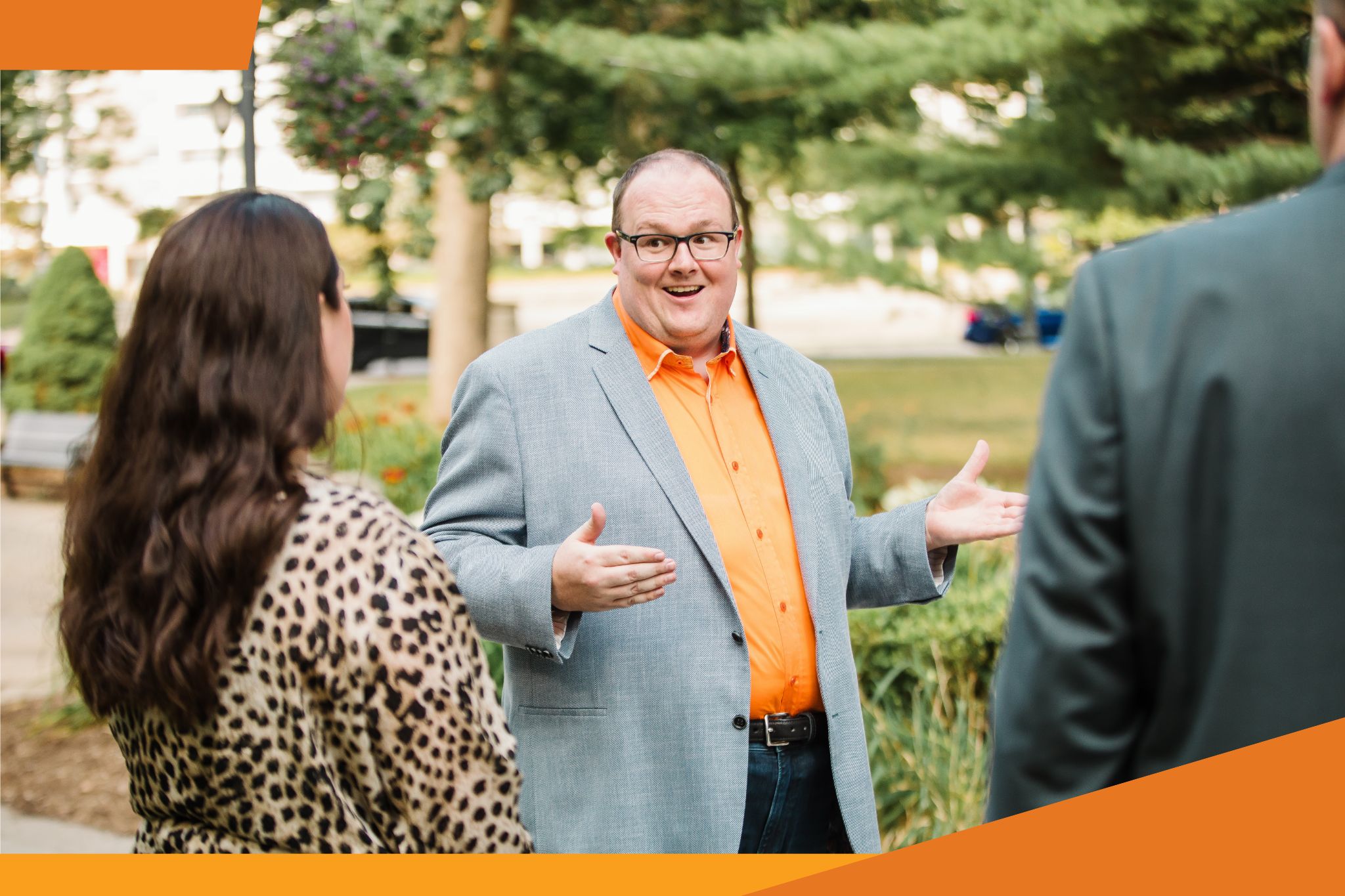 Your Neighbour in Ward 13
Hi, I'm David Millie. I live and work right here in Ward 13. With energy and enthusiasm, I welcome every day as a new opportunity to do well and make the world better.
I've been in London 9 years and have lived in Southwestern Ontario most of my life. My life experience has given me valuable insights into how other cities have successfully created positive change; coupled with my knowledge and experience of London, I know how to make things work.
As an IT professional at a national insurance company downtown, I focus on making improvements in a complex and large environment.
As a volunteer over the last decade, I have built leaders and communities with Scouts Canada. In my free time you can find me volunteering, climbing at Junction, or biking along the Thames Valley Parkway.
The issues of the ward – housing, affordability, and active transportation – are close to my heart. As a tenant, like many people in Ward 13, even with a good job, I have not been able to crack into London's housing market as prices continue to climb. As an avid cyclist, I experience first-hand the infrastructure that is limiting people and families from embracing our streets as safe. I believe we can build a more inclusive and thriving Ward 13 for all of us.